COMPLETE NUTRITION FOR A BALANCED LIFE
Juice Plus+ Complete helps you achieve a balanced diet and healthy lifestyle, providing whole food nutrition in convenient shakes.
Ideal for fitness nutrition or as part of your everyday health routine, our Complete shake mixes have the nutrients, protein, and fibres of whole foods to keep you going all day long.
If you need a quick breakfast or a healthy alternative snack, Juice Plus+ Complete is the perfect solution for balanced nutrition on-the-go.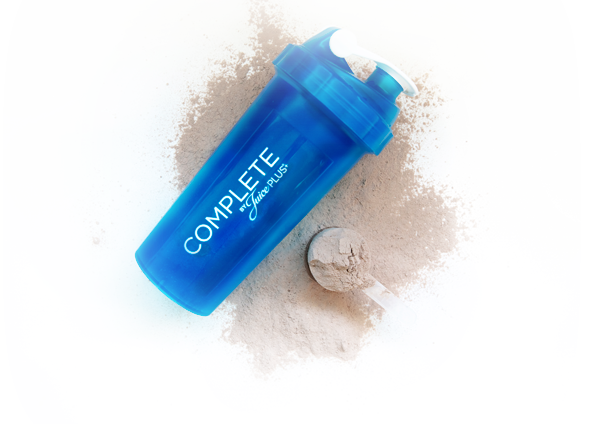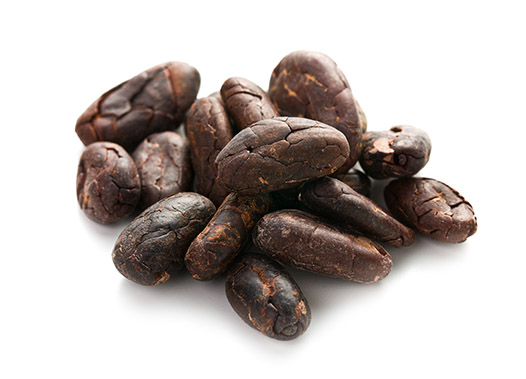 COMPLETE SHAKE MIX:
A BALANCED DIET IN
EVERY SCOOP
Juice Plus+ Complete Shake Mix is a protein rich drink mix that provides balanced nutrition in every scoop. Much more than a protein shake, Complete Shake Mix provides the benefit of whole food nutrition through nutrient packed pumpkin and pomegranate powders, our blend of ancient grains, and more nutritious ingredients. The shake mixes are as tasty as they are healthy and are available in two delicious flavors – French Vanilla and Dutch Chocolate. 100% vegan, Juice Plus+ Complete is for anyone and everyone.
Juice Plus Complete (Vanilla & Chocolate)
1 Servings Per Sachet
Serving Size 38g (1Sachet)

| | | | |
| --- | --- | --- | --- |
| Average Quantity | Per serve (38g) | Per 100g | Per serving with 1 cup (250ml low fat soy milk |
| Energy levels (kj) | 504 kj (120 Cal) | 1325kj (320 Cal) | 1170kj (280 Cal) |
| Protein (g) | 13g | 34g | 21g |
| - Gluten | 0g | 0g | 0g |
| Fat (g) total | 0.7g | 1.8g | 2.2g |
| - Saturated | 0.34g | 0.9g | 0.5g |
| Carbohydrate (g) | 12.4g | 32.6g | 34.9g |
| - Sugars | 10.3g | 27.1g | 13.6g |
| Dietary Fibre | 7.6g | 20g | 9.4g |
| | | | |
| --- | --- | --- | --- |
| - Soluble | 5.4g | 14.2g | |
| - Insoluble | 2.2g | 5.8g | |
| Sodium | 260mg | 684mg | 393mg |
| Potassium | 140mg | 368mg | 715mg |
| | | | |
| --- | --- | --- | --- |
| Thiamin | 0.55mg (50%)* | 1.45mg | 0.55mg |
| Riboflavin | 0.7 mg (41%)* | 1.8 mg | 0.85 mg (50%)* |
| | | | |
| --- | --- | --- | --- |
| Niacin | 5 mg (50%)* | 13 mg | 5 mg |
| Folate | 36 μg (18%)* | 95 μg | 46 μg (23%)* |
| | | | |
| --- | --- | --- | --- |
| Vitamin B6 | 0.8 mg (50%)* | 2.1mg | 0.8mg |
| Vitamin b12 | 1.0 μg (50%)* | 2.6 μg | 1.0 μg |
| Vitamin C | 20 mg (40%)* | 53 mg | 20 mg |
| Vitamin D | 4.0 μg (40%)* | 10.5 μg | 4.0 μg |
| Calcium | 400 mg (50%)* | 1050 mg | 400 mg |
| Iron | 3.1 mg (26%)* | 8.2 mg | 5.4 mg (45%)* |
| Phosphorus | 171 mg (17%)* | 450 mg | 353 mg (35%)* |
Juice Plus+ Complete® features:
More protein
More fibre
Less fat
Less sugar
Fewer Kilojoules
Includes a nutrient dense Sprouts and Ancient Grains blend
Low GI
Proprietary Protein Blend-low processed soy protein, chickpea powder, pea protein, rice protein, tofu powder (soybeans, calcium sulfate); Ancient Grain Blend-broccoli sprout, alfalfa sprout, radish sprout, organic amaranth, organic quinoa, organic mille; Proprietary Powder Blend-pumpkin powder, pomegranate powder, spirulina powder, yucca powder; Proprietary Fibre Blend-natural vegetable gums (acacia, guar gum, xanthan gum, plant cellulose powder and pectin), fructooligosaccharides, soy fibre, rice bran, apple fibre; Natural Sweetener Blend-organic evaporated sugar cane juice, steviol glycosides, cocoa (6.58%) natural flavour; Natural Enzyme Blend; niacinamide, vitamin D2, emulsifier (soy lecithin), calcium (as citrate, phosphate, carbonate, ascorbate); vegetable gum, sea salt, pyridoxine hydrochloride, riboflavin, thiamine mononitrate, vitamin B12;
Complete has a low GI > 34 Chocolate or Vanilla